SHINE
table lamp, Italy
Designer Myriam Kühne-Rauner

SHINE incorporates the concept of ease and balance. Openings, Forms and Colour Mix
recall the Art Deco Style.
Refinement combined with functionality: Thanks to the battery rechargeable LED Lamp you can
freely choose the best position for SHINE.
Measurements: H 20 cm; L 17 cm
Materials: structure in galvanized steel with gold finish, top with two layer gold coated metall and polished metall in black, porpora or light grey color, battery rechargeable LED Lamp in PMMA
EUR 1.545,00 (VAT incl.)
INFO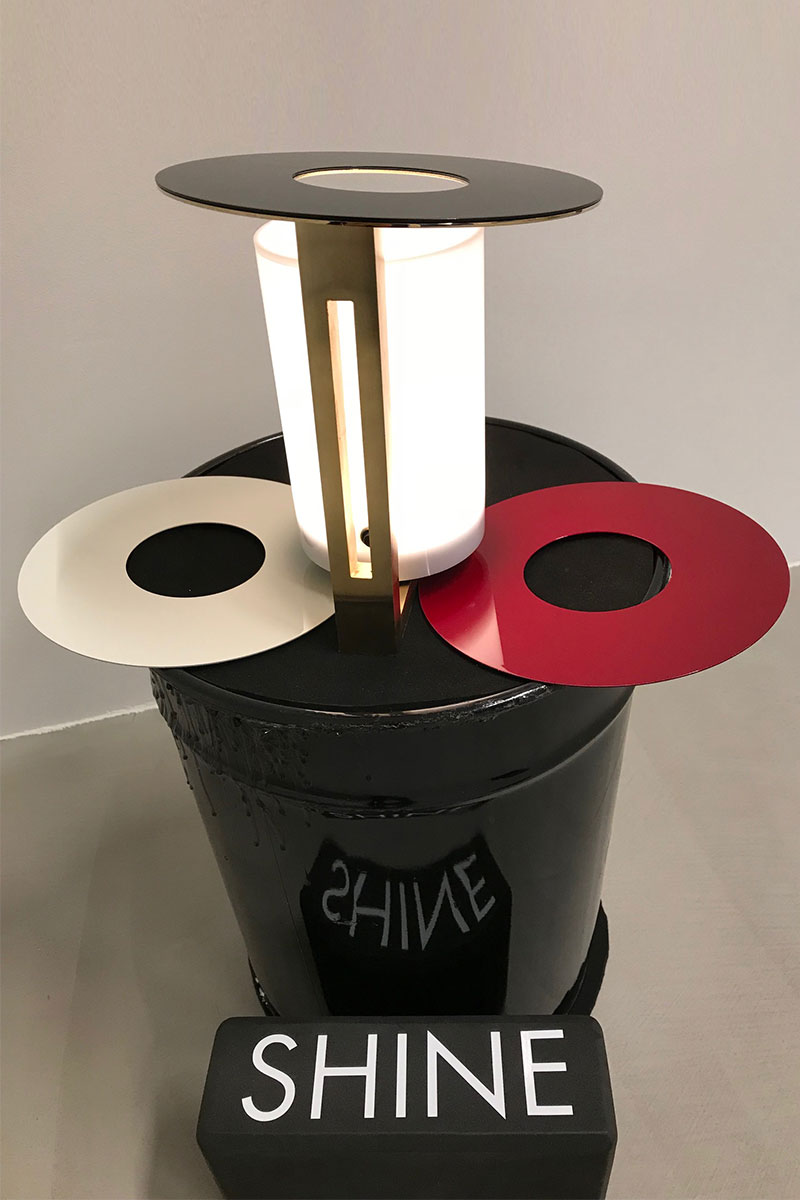 The prices do not include the transport or shipping costs.
All registered trademarks and other distinctive marks in the website belong to their rightful owner mkr design srl and are proteced in Europe,
they are not to be licensed, or in any way made available, unless explicitly authorized in writing by Myriam Kuehne Rauner