MIMI
modular shelf, Italy
Designer Myriam Kühne-Rauner

The principal element is the octagonal form, symbol of transformation in antiquity. The concept of this sophisticated piece is characterized by the diversity of its structure, thanks to which it is possible to assemble the shelf  in four different ways. With its particular Design  MIMI  attracts attention in every environment. The combination of light grey colour with the elements in  mirror polished brass are expression of refinement and also character as the brass elements are intended to patina over time.
Measurements: H 141, 5 cm max | L 180 cm max | P 30 cm and internal height octagon 22,5 cm
Materials: satin-finish lacquered Mdf in light grey colour, base and two octagons with polished non lacquered brass finish
Make to order: It will take  9-11  weeks to make this piece
Price and info on request
INFO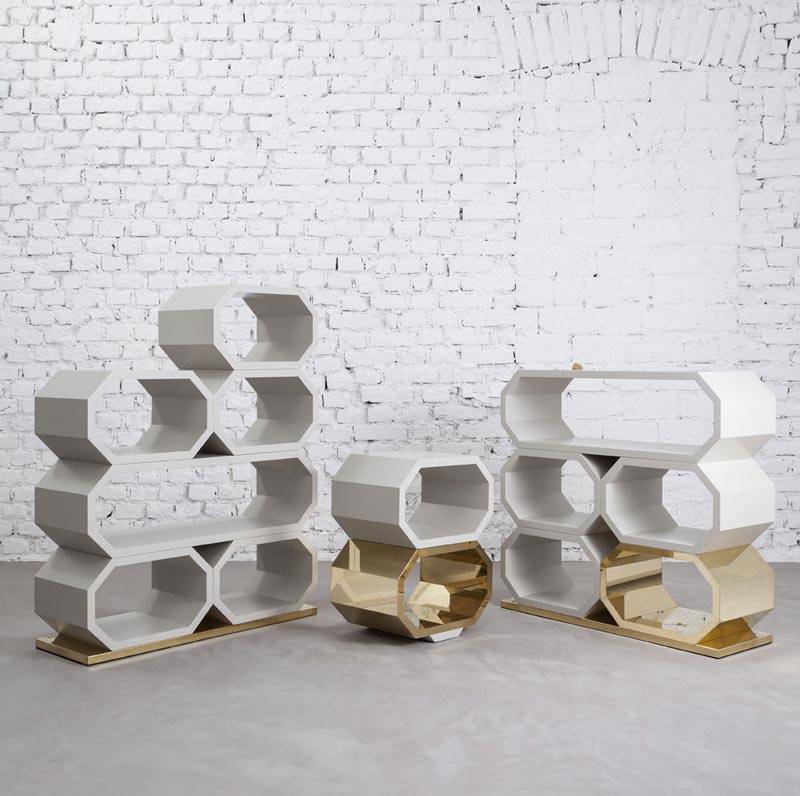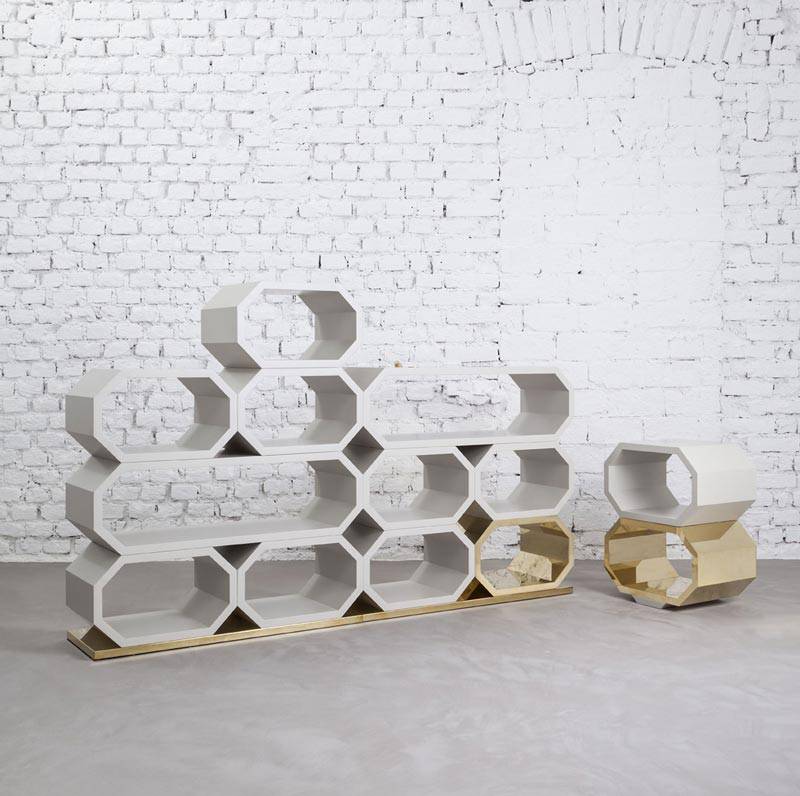 The prices do not include the transport or shipping costs. The indicated delivery periods may vary.
All registered trademarks and other distinctive marks in the website belong to their rightful owner mkr design srl and are proteced in Europe,
they are not to be licensed, or in any way made available, unless explicitly authorized in writing by Myriam Kuehne Rauner