MIMI
modular shelf, Italy
Designer Myriam Kühne-Rauner

MIMI is characterized by the diversity of its structure, thanks to which it is possible to assemble it in four different ways. The principal element is the octagonal form which also in antiquity has been a symbol of transformation. With its particular Design  MIMI  can adapt  to very different environments,
from a showroom to a living room. Paying particular attention to the form and the details, MIMI has been made using polished brass finishes as well as satin – finish lacquered mdf in a gray sand tone, which accentuates its elegance and refinement.
Measurements: maximum Height 141 cm, maximum Width 180 cm, Depth 30 cm
Materials: satin-finish lacquered Mdf and polished brass finishes
EUR 18.300,00 (VAT incl.)
INFO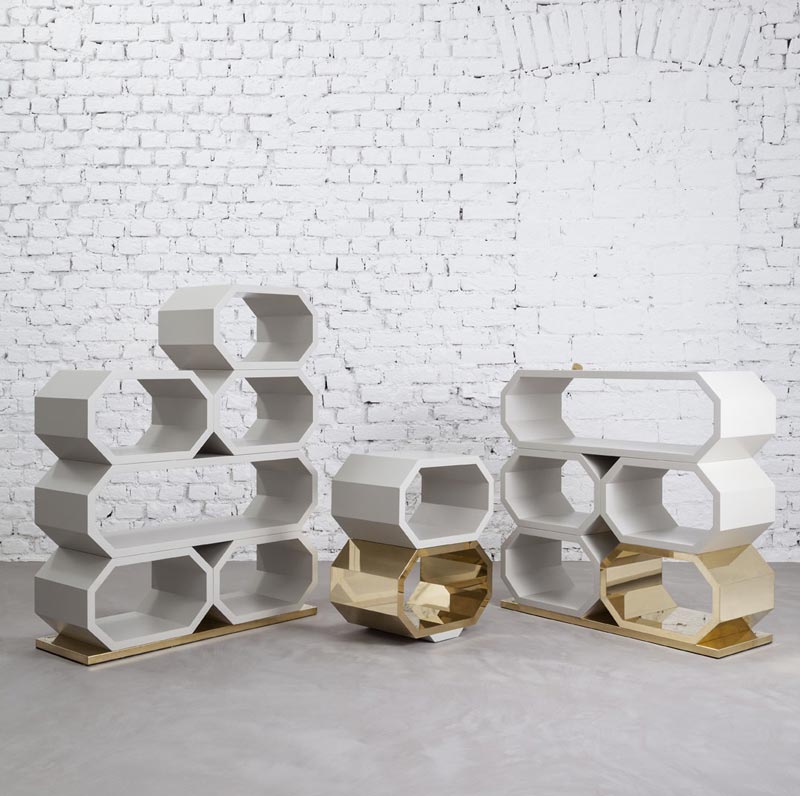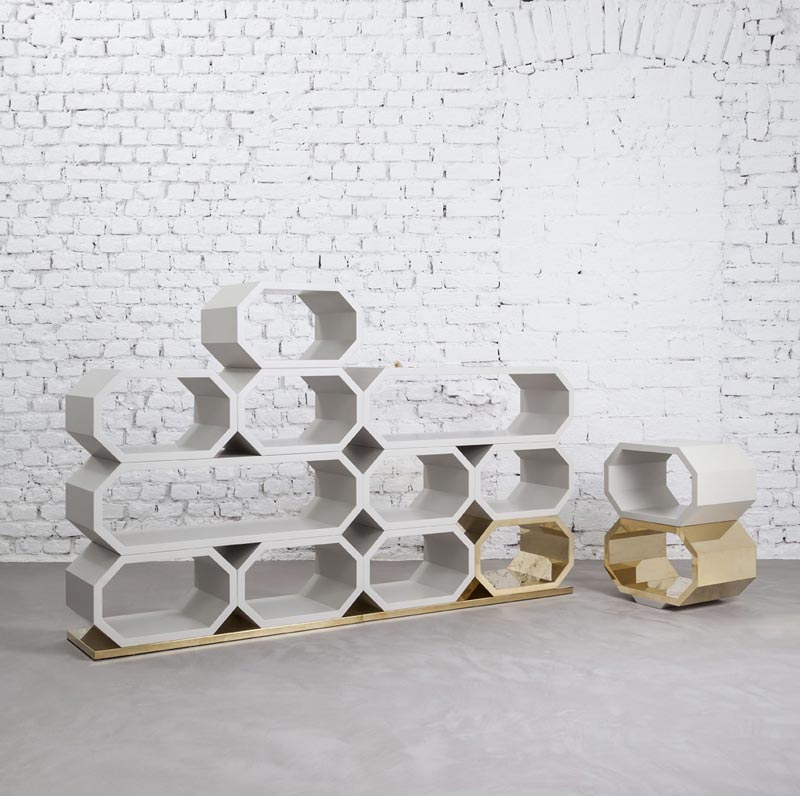 The prices do not include the transport or shipping costs.
All registered trademarks and other distinctive marks in the website belong to their rightful owner mkr design srl and are proteced in Europe,
they are not to be licensed, or in any way made available, unless explicitly authorized in writing by Myriam Kuehne Rauner