MAPPAMONDO
bench++, Italy
Designer Myriam Kühne-Rauner

The concept was to create a union of various pieces of furniture in a harmonic way. MAPPAMONDO combines the function of a bench, containers for quick storage, of which one is removable and a standing lamp which is also a coat hanger.
In order to garanty best functionality MAPPAMONDO was created with Led lighting with battery. A great advantage, in that it can be placed anywhere without having to be near a light socket. Inspired by the globes continents the motif ( globe in italian means mappamondo) was interpreted on the drawers and also on the upper part of the lamp.
Measurements: maximum Height 166 cm (standing lamp); Height bench 48 cm; Width 154 cm ; Depth 32 cm
Materials: Brushed Brass, Metal lacquered, glossy lacquered Mdf, battery charged Led lamp
EUR 13.474,00 (VAT incl.)
INFO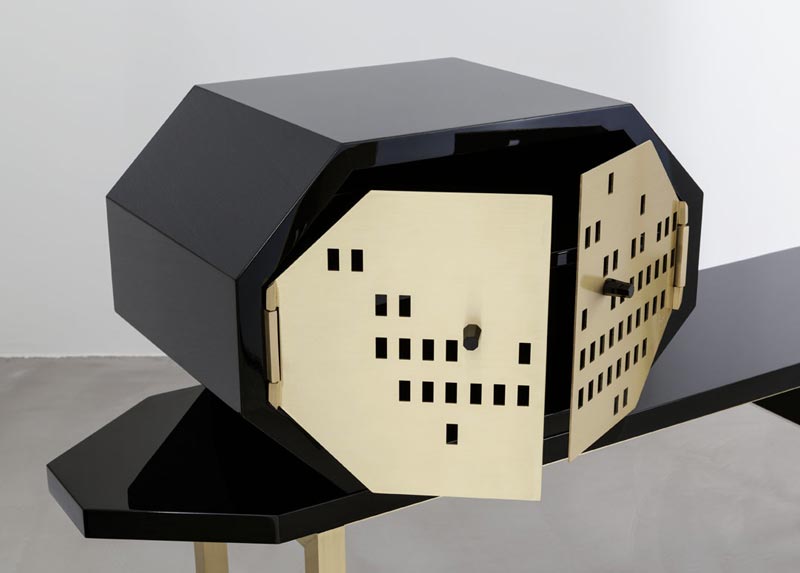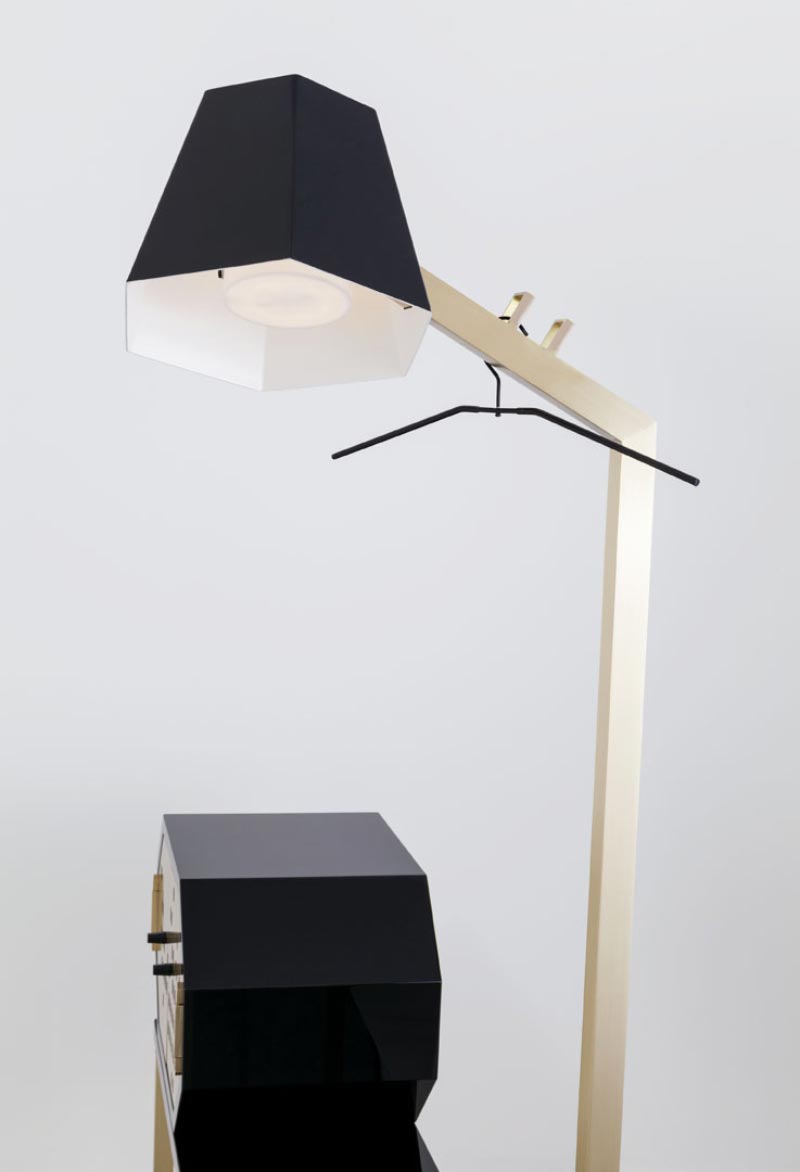 The prices do not include the transport or shipping costs.
All registered trademarks and other distinctive marks in the website belong to their rightful owner mkr design srl and are proteced in Europe,
they are not to be licensed, or in any way made available, unless explicitly authorized in writing by Myriam Kuehne Rauner