CHESS
low table, Italy
Designer Myriam Kühne-Rauner

Clean lines of the structure in polished brass and extractable, octagonal forms that make this table unique.
With CHESS you can create different patterns of the table top thanks to the extractable forms with its solid and bicolour front and back.
Measurements: Height 50cm, Width 79 cm, Depth 75 cm
Materials: polished Brass, Mdf glossy black and white lacquered finish
EUR 11.800,00 (VAT incl.)
INFO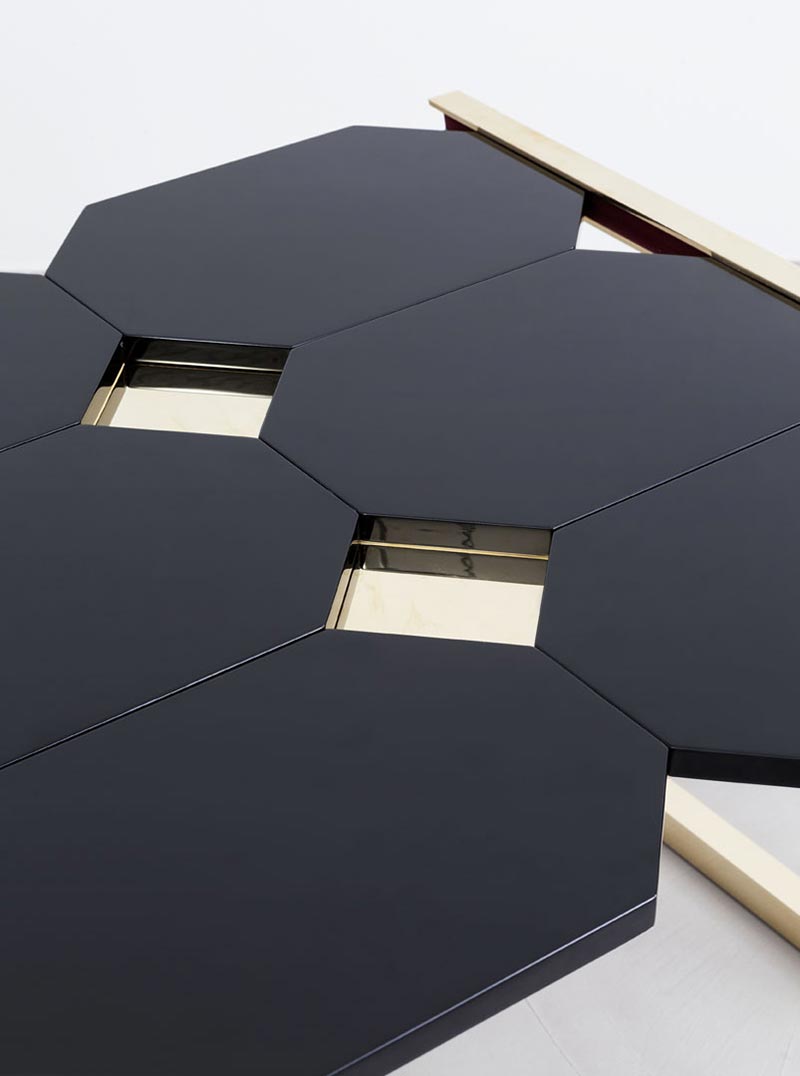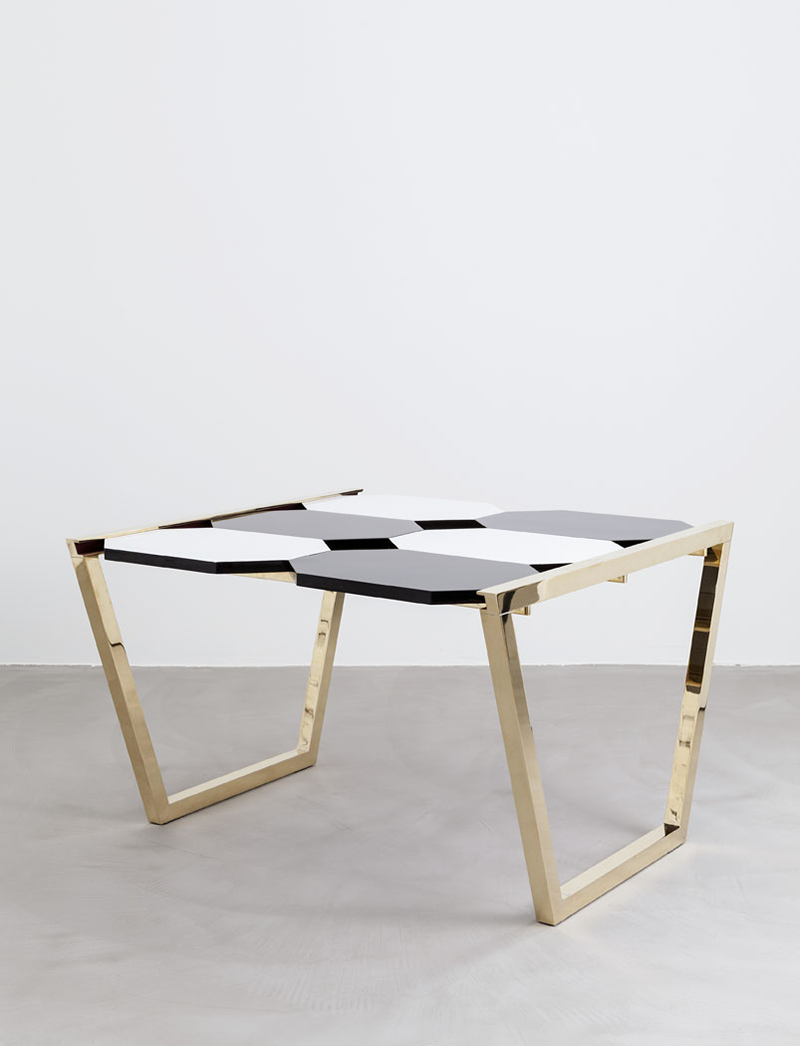 The prices do not include the transport or shipping costs.
All registered trademarks and other distinctive marks in the website belong to their rightful owner mkr design srl and are proteced in Europe,
they are not to be licensed, or in any way made available, unless explicitly authorized in writing by Myriam Kuehne Rauner